About American Antique Doll Quilts
Up until recent times, gender roles were firmly set. It was the duty of every mother to pass on the skills necessary to run a household and raise children. As was often the case, mothers with many children would depend on their oldest daughters to assist them in caring for new babies. Younger girls would begin their training with dolls, which needed all the care that future babies would require. Among other skills, little girls around the age of four would learn how to stitch clothes and quilts so their dolls would be comfortable. Some of our antique doll quilts have been sewn by a child as a learning tool, while others were made by an adult and given to the child as a gift.
The antique doll quilt category encompasses a huge range of time; from 1825 through to the 1940's, and an equally wide color spectrum of fabrics. As with full-sized and crib quilts, the fabrics chosen for a doll quilt can reveal much about the quilter's place in society. An exquisite silk and silk velvet doll quilt could have only come from an affluent family, while an ordinary but sincere scrap bag quilt would have been created by any other family. No matter what type of quilt you choose, an antique doll quilt is so sweet to display anywhere in your home, or hang as wall art. Remember, more than one makes a fabulous grouping!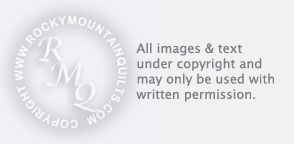 American Antique Doll Quilts
Click on the pictures below to see more views of my Antique Doll Quilts. Shading is due to lighting, not representative of the quilt. Please call for the availability or any questions.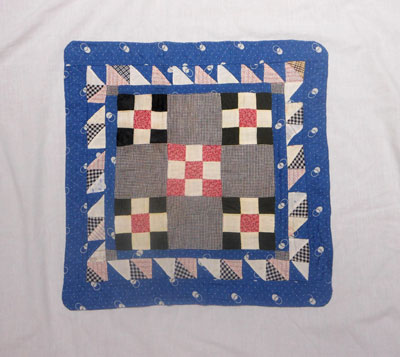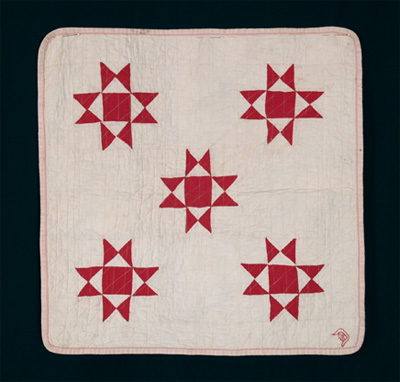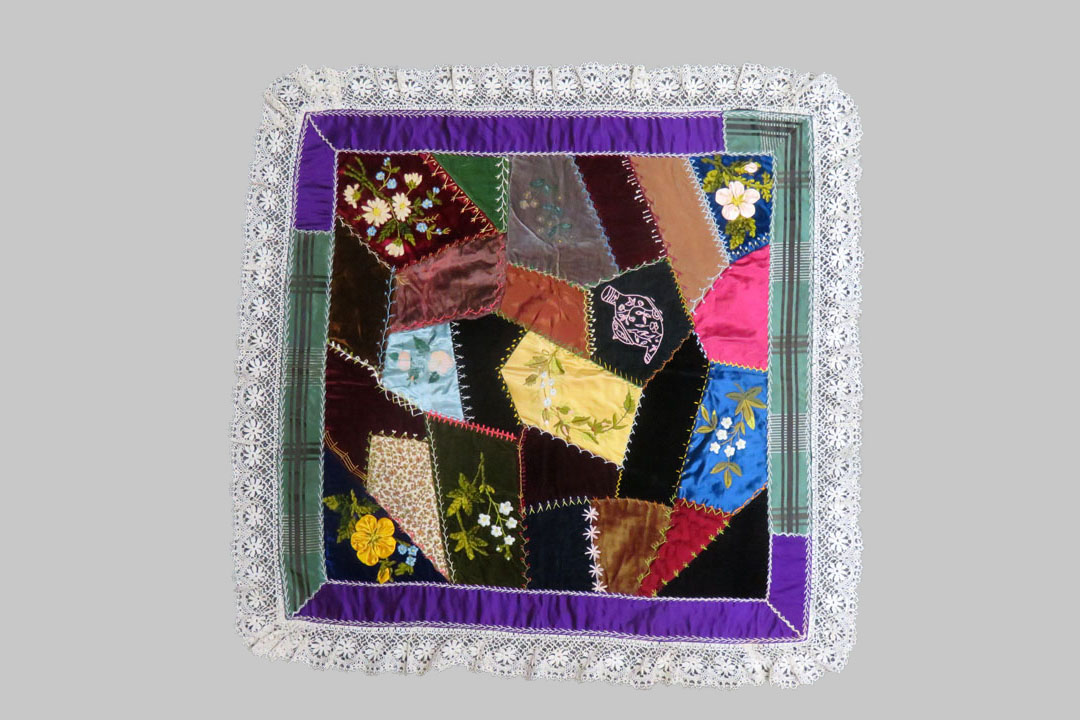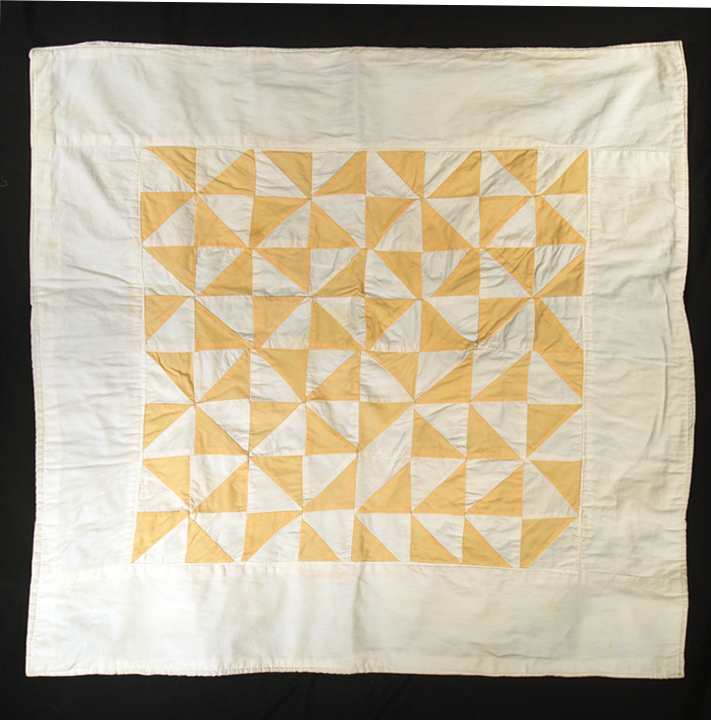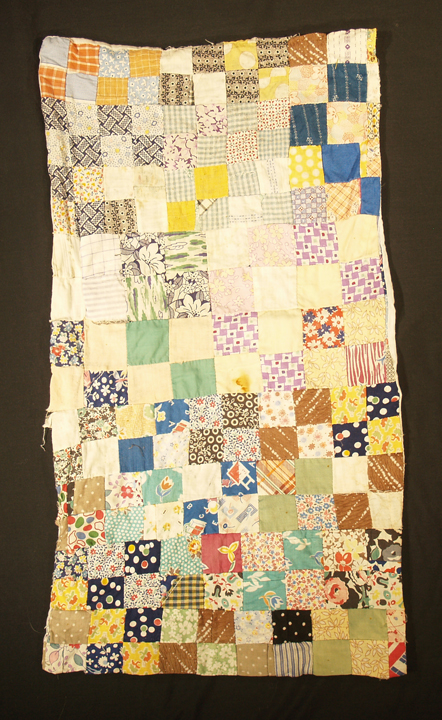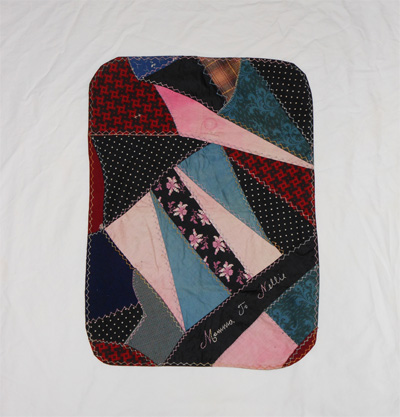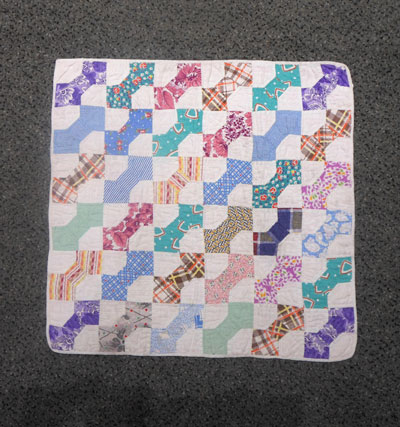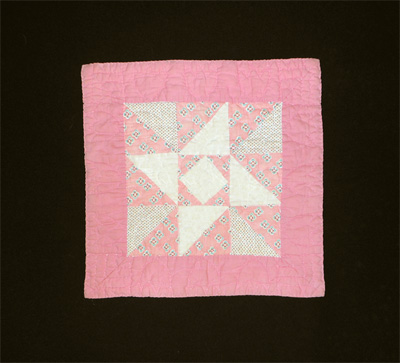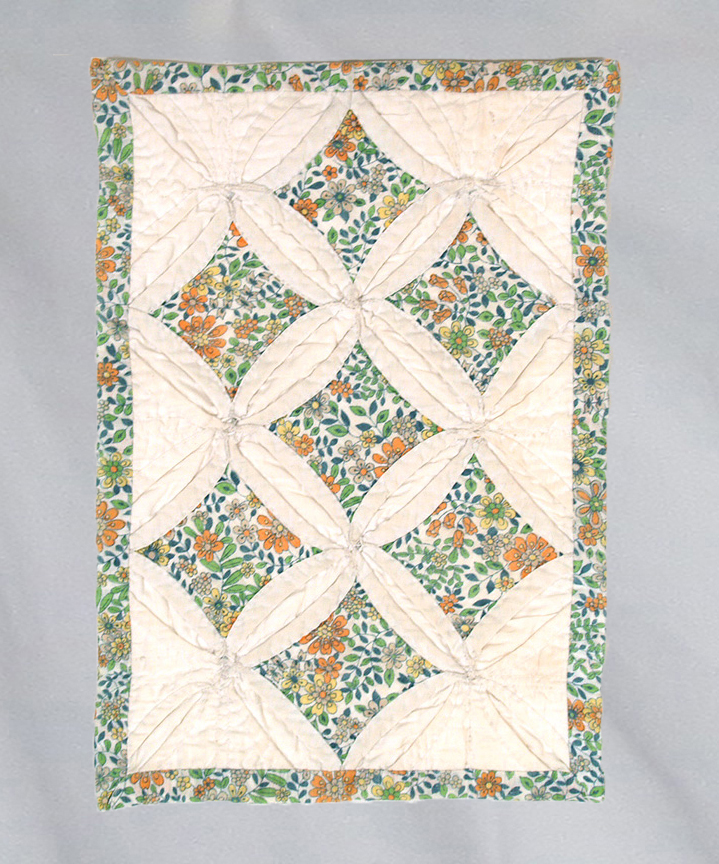 A very lucky little girl had this made – by mother or grandmother - for her favorite doll sometime in the mid 1800's. A very tiny doll quilt with twelve blocks each measuring 2 x 2 inches, with each containing five little silk velvet bars. The backing is a late 18th century brown on gold fabric which was pillowcase edged to the top. The original silk fringe that surrounded the entire doll quilt has been loved away. In totally original condition for the true doll quilt collector this piece probably came from a somewhat affluent family given the silk and silk velvets used for a lucky little girl and her doll.