Antique Quilt Shows & News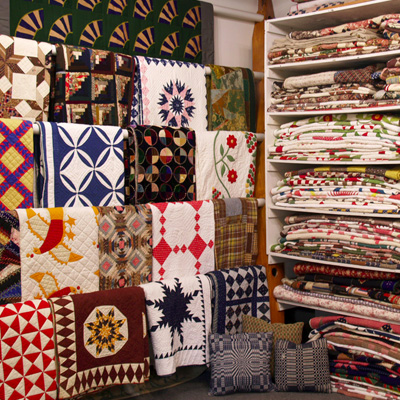 Welcome to the Rocky Mountain Quilts, News Section. Here you will find our listing of Antique Shows, Magazine Articles and other newsworthy information.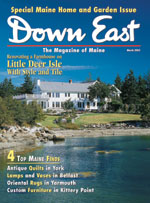 Recognizing Heirloom Masterpieces
Betsey Telford of York has earned a reputation as one of the nation's top experts on antique quilts and their restoration. By Christine R. Parrish.
Reprinted by permission from the March 2003 issue of Down East Magazine. Copyright 2003 by Down East Enterprise, Inc., Camden, Maine. All rights reserved. Visit www.downeast.com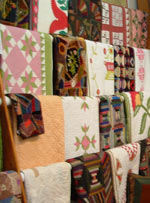 Antique Quilts - For collecting and enjoyment.
Many people look at the possession of an antique quilt as something to be afraid of. This is not true. An antique quilt is an exciting addition for any collector. Watch and enjoy as a quilt changes your environment.
By Betsey Telford-Goodwin