Old Order Amish, Nebraska Amish, Lancaster Amish & Mennonite American Antique Quilts
Amish & Mennonite antique quilts range from the very sophisticated to true folk art. The various, and divergent, communities that make up the Amish across America each have their own quilt characteristics among their many common attributes. These antique quilts were made using mostly cottons, wools, and wool challies. Amish antique quilts are known for their solid colors, strong graphics, geometric designs and exquisite quilting. Amish stumpwork quilts would be considered folk art as well.
Quilt characteristics that may be particular to one group are discussed below the image of each quilt. Mennonite antique quilts differ in the fabric choices made; many were created with calicoes, plaids, and stripes, in addition to solid colors. To Amish quilters, the only acceptable use for a non-solid fabric would have been for the quilt backing.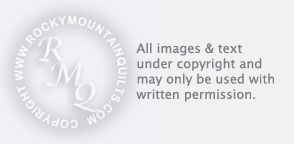 Amish & Mennonite American Antique Quilts
Click on the pictures below to see more views of my Amish & Mennonite Antique Quilts. Shading is due to lighting, not representative of the quilt. Please call for the availability or any questions.