About Antique Quilt Fragments - Finished
Antique finished fragments are perfect sections from quilts that were otherwise too damaged for restoration. (Remember, 95% of my quilt collection is in original condition, with no restoration necessary). The undamaged section of the antique quilt is removed and rebound with same date or older fabric. Occasionally, we are able to use fabric from the original quilt to rebind its fragment. These fragments are labeled, as that would be the only way of knowing that they are not original sized quilts.
Antique finished fragments are a wonderful way to purchase a doll or crib sized quilt with the same graphic impact at a fraction of the cost. Finished fragments can be displayed anywhere; on a table, wall, hallway, or in any room in your home. Finished fragments can be cotton, wool, or silk, including Crazy Quilt fragments. Our antique fragments date from the 18th century through the 1940?s.
When binding these fragments we always use same date or older original fabrics.
Please note that some pictures are not square due to the photography, not the fragments"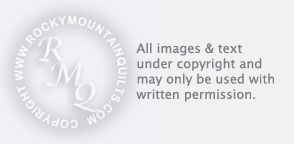 Antique Quilt Fragments - Finished
Click on the pictures below to see more views of my Antique Finished Fragments. Shading is due to lighting, not representative of the quilt. Please call for the availability or any questions.


-->